From: Mark Hester & Mark Lyford
Date:
Dear Online Entrepreneur,

The mobile phone app gold rush is on - and if you're quick, you can get a massive piece of it for yourself!

I'll tell you how you can stake your claim in just a moment. But first, imagine this…

You could be the next Ethan Nicholas, who recently quit his job so he could spend all his time developing iPhone apps. He's making so much money now that he takes afternoons off so he can watch Judge Judy on TV…

Are you sitting down? Because get this: Ethan makes more in a day or two than the average U.S. household makes in an entire year!

And he didn't just rake in that kind of crazy cash one day. Or two days. No, Ethan pulls down this kind of mad money day after day after day. In fact…
In the short time it takes you to read this letter,
Ethan will probably pocket another $1000.00!
Wouldn't you like to be like Ethan? Of course you would… and in moments I'll show you just how easy it is (and you don't have to know a thing about programming to get rich in this business)!

But I know what you're thinking: Ethan just got lucky, right?

Not at all, because luck has nothing to do with his crazy success. And in fact, Ethan didn't even start out a success! Let me explain…

You see, he originally launched his iPhone app to lukewarm reviews and moderate downloads. Eventually his $2.99 iPhone game just faded away, buried under the rest of the new releases…

But then Ethan did something so simple it's enough to make you slap your forehead and grunt out a Homer Simpson "D'OH!" when you first hear it. And not even two weeks later, Ethan's app pulled in a staggering sum…
$35,522.40 in Just ONE DAY!
Now you're probably thinking Ethan's story is extraordinary… an isolated case… a freak success story. I can almost hear you say "yeah, right, this dude's success can't be replicated…"

But that's not true - and I can prove it.

See, there are so many other overnight-success stories turning up in every corner of the web - and you could be next! Just imagine the possibilities…
Imagine if you created the WeatherEye app, which racked up 150,000 downloads fast!


Imagine how it would feel to develop the Ocarina app, which recently passed 400,000 customers… and put over a quarter of a million dollars in the seller's pocket!


Or imagine yourself selling the iFart mobile, which sat on the top of the sales charts and pulled in $27,249 in a single day!
Pretty staggering right? And get this: The mobile phone apps business is exploding right now because it's just getting started! And that's means you're in a great position to create a massive financial windfall for yourself if you jump on this opportunity fast…

And best of all,
You don't need to be a computer geek or a genius
with expensive equipment to make a fortune
in the mobile phone apps market…
Anyone Can Do It - And I'll Show You How!
If you're ready to step up and stake your claim in the biggest online gold rush we've seen in the last ten years, then you need to get your hands on my new book,
"APP Millionaire: Profiting From the Mobile Revolution!"
Inside this eye-opening book you'll learn the secrets of people like Ethan Nicholas, whose app zoomed up the sales charts and pulled in tens of thousands of dollars every day.
You'll learn the secrets of developers who've sold nearly 500,000 apps in next to no time!
You're about to find out how others are quitting their jobs to do this full time… and how you can too!
Just look at the other little-known nuggets you'll discover when you download your copy of App Millionaire today:


How to create in-demand apps that get your market beating down your virtual door (and stuffing your pockets with cash)!


See page 6 to find out how you can use my personal "4S Formula" to brainstorm and stumble on the craziest and most profitable ideas!


Plus you'll find out how 20 minutes and a blank piece of paper can easily turn into a million dollars!


You'll discover the secrets of eavesdropping on your market to find out exactly what they want -- and what they're willing to buy!


You'll get five searches you can plug into Google right now to discover dozens of in-demand apps ideas!


Keep this one to yourself: You'll discover a sneaky way to spy on your competition to find out what they're currently developing!


Plus you'll discover how to create a "sure thing" by tapping into hot trends…


…But before you develop you're sure-fire app, you MUST do these two things - or you'll risk coming up empty-handed!


You'll discover exactly what kind of apps you should be focusing on… and what type of app your prospects will eagerly pay for!


You'll discover the quick and easy way to develop your app, even if you don't know the difference between Cocoa Touch (part of the iPhone operating system) and Cocoa Puffs (the cereal)!

Plus you'll discover how to create a special kind of app - without outsourcing and without coding even one line yourself - it's quick and easy!


You'll get six proven ways to find dozens of programmers and developers who can turn your idea into a cash-generating app!


WARNING! Run away fast if your programmer doesn't have the requirements listed on pages 21 and 22!

Plus you'll find out the 8 things you must do to make sure you don't hire a deadbeat freelancer who runs away with your ideas (and your money)!


Outsourcing made easy: Here's how to get a finished app that works and looks exactly the way you wanted it to!


See page 25 to discover an underground way to test your app and start the viral marketing! (Shhh, Apple would rap my knuckles with a metal ruler if they knew I was telling you this secret!)


Free apps or paid apps? You'll find out which one you should offer and why!

Plus you'll find out how much to charge for your paid apps (do this right, and you're almost assured of success)!


You'll discover everything you need to know about marketing you're app - you can use this info to easily pull in hundreds or even thousands of new customers… FAST!


See page 28 to discover a simple way make sure your app gets noticed by appearing near the top of the new release list!


How to find, recognize and recruit people who will run all over the web to eagerly tell everyone they meet to buy your app! (And no, I'm not talking about affiliates or JV partners!)


You'll learn the four simple steps to harnessing the EXPLOSIVE viral power of social media sites!


Plus you'll discover the six best places to grab yourself mounds of free publicity using press releases and other articles!


You'll learn the quick and easy way to scoop loads of traffic from the search engines!

Plus you'll get four tips you can use to turn on a raging faucet of targeted, INSTANT traffic!


Turn to page 39 to discover the 16 places where nearly every top app is reviewed! Submit, get listed… and then prepare for a huge crush of sales!


Psst: You'll discover the simple secret that makes review-site editors almost always advertise your apps on their high-traffic sites!


Heads Up! Discover how to position yourself to potentially grab a million-dollar windfall in an emerging market!


Make more money! You'll find out two other little-known apps markets where you can cash in like crazy! (See page 41 to find out what they are!)


You'll learn the secrets of using leverage to make boatloads of money in the apps market… without developing a single app yourself!


Who else wants a six-figure income? You'll love this list of five ultra-profitable ways you can tap into other related profit streams!

And much, much more! You'll learn how to discover apps ideas you never even knew existed, develop those apps…
…And get on the path to becoming
the next App Store millionaire!
like these delighted readers....
"I am already making money with my app called iPhone Virtual Terminal"
I wanted to let you know that your APP Millionaire eBook has been the absolute best product I have read about how to make money with my own iPhone app. I have bought other more expensive courses and they don't even come close to the information that you have provided me.
You have inspired me to create my own iPhone app. I just purchased your APP Millionaire eBook last week and I am already making money with my app called iPhone Virtual Terminal. The iPhone Virtual Terminal will allow anyone with an iPhone to process credit cards to accept payments that are sent directly to their bank account. It is a rush being able to get paid anywhere that I have my iPhone with me. iPhone Virtual Terminal will be the #1 business app of 2009.
Thank you so much!

Ryan Bessling
www.iphonevirtualterminal.com
"a true Blueprint for success on so many levels."
I cannot thank you enough for sharing APP Millionaire. It's fresh air and awe inspiring in an Internet world full of 'Gurus' who feel no pain peddling the same old time worn ideas.

It took mere seconds to start jotting down thoughts and ideas, typing in search terms, getting leads and contacts and taking this 'concept' off the ground in no time at all.

You have covered so many aspects of this New World and made it a true Blueprint for success on so many levels. I am also struck by your decision to provide this incredibly valuable report at such a truly affordable price.

This is such new territory for me personally so I can only speak to what I believe is an opportunity to actually start making money on something brand new and also honour you for your generous and selfless act of sharing.

Joseph Petrie
"This is an eye-opener!"
This is an eye-opener! I was focusing on selling low ticket PDF eBooks online but these customers on the iPhone are even better - impulsive and starving, upper income demographic. and most important of all, 10X more of them, all captive on a semi-walled garden!

Thanks Mark!

Nick Peters
www.lowticketsecrets.com
"Oh my Gosh...this is it!"
Mark- just finished reading the report and all I can say is "Thank You" so much. I have been trying to get reliable information on developing iPhone applications since last year. All I could find were courses that I didn't consider what I needed (and cost a lot of money). I had almost given up after asking for assistance at a number of places on line. Then... Bamm! You offer this report...I thought, Oh my Gosh...this is it!

I'm on my second time reading it and now it's time for Action. Can't wait to share the apps our team comes up with! As a business success coach, I realize that it's not only important to show people what to do but, what NOT to do based on your knowledge and experience. This report is all that plus!

Way to go!!!!

Walt Laurel
www.EnergizeYourVision.com
"this book is really inspiring"
I found the information on how to promote the mobile applications you develop very good. This book also gives enough details on how to get started with developing your next killer iPhone app yourself and other ways to do it.
What I mostly liked about this book is that it is really inspiring; after reading it you feel like getting started with this business ASAP and it does not seem out of reach to any dedicated person.

Raoul Marais
"most innovative books I've read in a long, long time"
APP Millionaire is one of the most innovative books I've read in a long, long time. There is a virtual gold mine just waiting to be discovered in the iPhone apps market.
This book teaches you how to capitalize on it, in short, easy steps that any NEWBIE can follow instantly. Great job!

Chris Monty
www.MontysMegaMarketing.com
So what is this information worth to you?


Would this sort of success change your life? You bet it would! That kind of success pays the mortgage and puts food on the table. And that kind of success puts a new car in your driveway, sends you on exotic vacations, and wipes out your debt.

I think you'll agree we're talking about a life-changing amount of money!

So let me ask you - what's it worth to you to know the life-changing secrets of those who've created iPhone apps that pull thousands of a new customers each day?

Just think about it - you'll learn all the tips, tricks and secrets that almost no one else knows...

On page 24 you'll even discover the simple trick I told you about earlier, which Ethan used to send his app straight to #1. This one little tactic put $35,522 in pure profits into his pocket in ONE DAY - just think of what it will do for you!

Would you invest $250 to find out how to create, develop and market a product that could potentially put so much money in your pocket you could quit your job?

Of course you would. And you'd consider it an absolute steal at that price!

But you don't have to pay that much - not even close. Because this is the day I level the playing field so that everyone has access to the same information that's already made a lot of people rich.

That's why I'm letting you have instant access to the entire App Millionaire project for just $47 $27.00
This offer won't last - so grab it now while you still can…
---

And order with confidence, because this offer is absolutely risk free…
YES, Your Satisfaction is GUARANTEED!
I'm so confident that APP Millionaire will give you the knowledge and confidence you need to start making money selling your own popular iPhone apps, that I'm willing to back this entire offer with a 60 day, no quibble, no hassle, money-back guarantee!
If you're not completely satisfied for any reason - and if you don't agree that you too can make money with this simple mobile phone revolution blueprint - then all you have to do is let me know and I'll immediately issue you a prompt refund… no questions asked!
All I ask is that you give it an honest try. Fair enough?
Order your copy now in complete confidence, then take a full 60 days to try out this wildly profitable blueprint for yourself - Risk free!

So what's the catch? Just this:

You Need to Be Quick!

Now is the time to act…

If you don't believe me, just look at Ethan's story as proof. He took action. And when he did, he made $35,522 in just one day. There's no reason you can't do the same thing, especially once you know the iPhone apps secrets revealed in this exciting book!

But you need to be quick.

If you hesitate, 100 developers will jump ahead of you...

If you take too long hunting around online for information, then 1000 new apps developers will beat you to the punch...

If you drag your feet, a half a million new customers will go to someone else...

But you can avoid all that by ordering now. In just moments…
You'll Have Instant Access to All the Secrets You Need to Shortcut Your Way to Massive Success!
And that means there's just one thing left for you to do - get out your credit card and click the order button below now to get the App Millionaire ebook.
But hurry, because this low price of just $47 $27.00 will increase at any time.
Get Your Copy Now (Risk Free) Click The Button Below
YES, I"M IN ! Grant me immediate access to APP Millionaire right now - I understand that when I place my order I'll receive instant access to this special report, plus my bonus themes...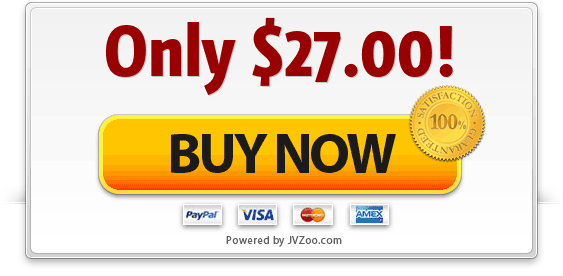 Special Offer: Get Your Copy Today For Only $27.00
All major credit cards and PayPal payments accepted.
24 Hour Secure Server Ordering - Instant Product Delivery In Zipped .PDF Format

To Your Success,


P.S. If you're quick, you can grab a piece of the mobile phone apps gold rush for yourself!
Contact support at http://www.lyfordsupport.com
This site and the products and services offered on this site are not associated, affiliated, endorsed, or sponsored by Apple, nor have they been reviewed tested or certified by Apple.